Countries we Offer
We offer opportunities to study medicine in various countries renowned for their quality education and excellent medical programs. Here are some of the countries we cover:
Why you need career guidance?
Desire to Study MBBS Abroad
If you have a strong aspiration to study medicine abroad, but you are unsure about the application process, admission requirements, or which universities to consider, Study Abroad Mentor can provide you with the guidance and support you need. We specialize in helping students like you navigate the complexities of studying medicine in a foreign country.
Lack of Information and Clarity
If you feel overwhelmed by the abundance of information available online regarding studying medicine abroad, you may benefit from our expertise. We have in-depth knowledge about various medical education systems, universities, and programs across different countries. We can help you understand the options available, clarify any doubts, and provide you with accurate and up-to-date information.
Need for Personalized Guidance
Every student's journey is unique, and you may have specific concerns or requirements that need personalized attention. Study Abroad Mentor offers tailored guidance based on your individual needs and aspirations. Our mentors take the time to understand your goals, academic strengths, and preferences, helping you choose the right medical university and program that aligns with your aspirations
Desire for a Smooth Application Process
Applying to medical universities abroad can be complex and time-consuming. If you want to streamline the application process and ensure that all necessary documents are prepared accurately and submitted on time, Study Abroad Mentor can assist you. We have the expertise to guide you through each step, ensuring that your application stands out and increases your chances of securing admission.
Access to a Network of Partner Universities
If you want access to a network of prestigious medical universities and programs, Study Abroad Mentor can connect you with our partner institutions. We have established relationships with renowned universities worldwide, providing you with opportunities to study at institutions known for their excellence in medical education.
Support for Transition and Student Services
Studying medicine abroad involves not only the academic aspect but also adjusting to a new environment and culture. If you want support in terms of pre-departure orientations, visa assistance, accommodation guidance, and cultural adaptation, Study Abroad Mentor offers comprehensive student services to ensure a smooth transition into your new educational journey.
Unlocking Your Medical Education Potential
Why you need Study Abroad mentor?
Extensive Knowledge and Expertise:
Navigating the process of studying medicine abroad can be overwhelming and complex. With Study Abroad Mentor by your side, you gain access to a team of experts who possess extensive knowledge and expertise in the field of international medical education. We are well-versed in the admission requirements, application procedures, and specific nuances of different countries' medical education systems. Our guidance ensures that you make informed decisions and increase your chances of securing admission to a reputable medical university.
Personalized Approach and Tailored Guidance
Every aspiring medical student has unique dreams, aspirations, and concerns. At Study Abroad Mentor, we understand the importance of a personalized approach. Our dedicated educational consultants take the time to understand your individual needs, academic background, and career goals. With this information, we provide tailored guidance that aligns with your specific circumstances, helping you choose the right medical university and program that suits your aspirations.
Access to Top Medical Universities
We have established strong partnerships with prestigious medical universities across the globe. By choosing Study Abroad Mentor, you gain access to our extensive network of partner institutions. These universities are known for their excellence in medical education, state-of-the-art facilities, experienced faculty, and international recognition. Our collaboration ensures that you have the opportunity to study at renowned institutions that offer world-class medical programs.
Streamlined Application Process
Applying to medical universities abroad requires meticulous preparation and attention to detail. Study Abroad Mentor simplifies the application process for you. We provide comprehensive support, guiding you through the various application requirements, assisting with document preparation, and ensuring that all deadlines are met. Our expertise minimizes the chances of errors or omissions, ensuring a smooth and efficient application submission.
Comprehensive Support Services:
Studying medicine abroad is not just about securing admission; it involves a holistic experience. At Study Abroad Mentor, we offer comprehensive support services that extend beyond the application process. From pre-departure orientations to assistance with visa applications, accommodation
Maximizing Opportunities and Future Prospects
Studying medicine abroad opens up a world of opportunities and enhances your future prospects. By choosing Study Abroad Mentor, you position yourself for success in the global medical landscape. We provide valuable insights into the career prospects, licensing requirements, and international recognition associated with different medical degrees and universities. Our guidance equips you with the knowledge needed to make informed decisions that will shape your professional future.
Hear from Our Satisfied Students
Discover the experiences of our satisfied students who have benefited from Study Abroad Mentor's guidance and support in pursuing their dreams of studying medicine abroad. Read their testimonials below to understand how our personalized approach, expert guidance, and comprehensive services have made a positive impact on their study abroad journey.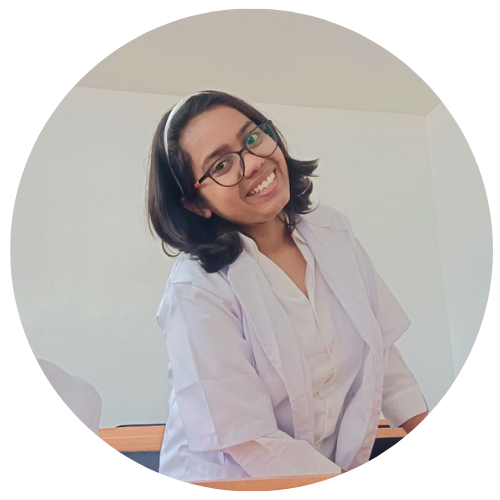 Divya, India
" Choosing Study Abroad Mentor was the best decision I made for my education. Their mentors were not just knowledgeable but also compassionate. They understood my concerns as an Indian student and guided me towards the right university in Russia. I am grateful for their support, which has transformed my life and opened up exciting opportunities."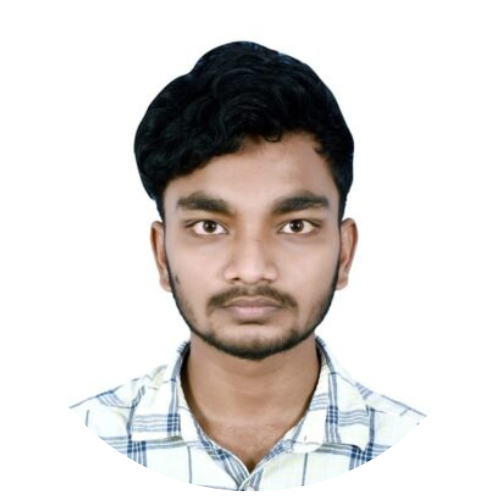 Pranav, India
"Study Abroad Mentor truly went above and beyond to ensure my study abroad dreams came true. Their mentors provided comprehensive assistance. Their commitment and personalized guidance made the entire process seamless and stress-free. I highly recommend their services to Indian students looking to study abroad." 
Aishwarya, India
"I am extremely grateful to Study Abroad Mentor for their exceptional services. Their mentors assisted me in securing a scholarship to study in Canada, ensuring that financial constraints did not hinder my dream of studying abroad. Their knowledge and guidance were invaluable in making my study abroad experience affordable and fulfilling." 
Contact
Phone
Email
studyabroadmentor.in@gmail.com
Address
B-144 Thokar No.8, Shaheen Bagh, Okhla, New Delhi-110025